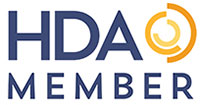 DMS Pharmaceutical is an active member of The Healthcare Distribution Alliance (HDA), a national association representing primary, full-service healthcare distributors. HDA and its members are the vital links in the healthcare system, working daily to provide value, remove costs and develop innovative solutions.
Visit the HDA's web site for more information.
---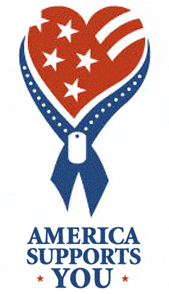 DMS Pharmaceutical Group, Inc.
Supports Our Military

DMS Pharmaceutical is interested in reaching out to veterans for the following:
Partnership opportunities
Careers at DMS Pharmaceutical Group, Inc.
Vendors/Suppliers
---
Proud to be helping bring Illinois its first Fisher House.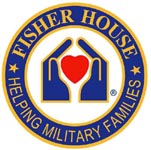 No one has earned our respect and dedication more than America's soldiers. In recognition of that, twenty years ago the Fisher House program was created to offer soldiers and veterans receiving care at military and VA medical centers a comfortable home to live in for themselves and their families during care.
By 2009, there were 43 Fisher Houses throughout the U.S. at 18 military medical installations and 13 VA sites…but none in Illinois.
That was why in 2005, DMS Pharmaceutical President, Sam Lazich, and Executive Vice President, Bill Anderson, decided to team up with the Fisher House Foundation to bring this much needed facility to the Chicagoland area. Fisher House Foundation challenged DMS Pharmaceutical to raise enough funds to help build a Fisher House at Hines VA Hospital, with matching of funds provided by the Fisher House Foundation. DMS Pharmaceutical rose to the occasion and, through continuous fundraisers, raised enough money by July, 2008, to make an Illinois Fisher House a reality.
Hines VA Hospital services 300,000 veterans in Illinois and more from 16 surrounding states. To date, some 2,600 Operation Freedom Iraqi and Operation Enduring Freedom Afghanistan wounded soldiers have traveled to Hines for months of special medical care at this designated national polytrauma site. But none of these soldiers have been able to enjoy the benefits of a Fisher House program. On May 28, 2010, this all changed with the grand opening of the first Fisher House in Illinois.
A "home away from home" at Hines will make a world of difference for them and their loved ones in terms of relief from the burden of lodging expenses and the priceless support of family by their sides during their medical crises. Working with our Fisher Houses for Illinois Board, committees and volunteers has been deeply gratifying to DMS Pharmaceutical. This has been further enhanced by the joining of hands with other "friends of Fisher House" dedicated to making the Fisher House for Hines a reality.
DMS extends its heartfelt gratitude to all Fisher Houses for Illinois supporters, and was proud to be part of the grand opening of the Hines VA Fisher House.
Fisher House of Illinois: A Long Awaited Dream Comes True for DMS Pharmaceutical Group
First Fisher House in Illinois Opens; DMS Pharmaceutical Receives; "Patriot Award" for Raising Funds to Build New Facility
DMS Pharmaceutical Group Proud to Help Bring Illinois Its First Fisher House
DMS Pharmaceutical Spearheads Effort
DMS Pharmaceutical Group Instrumental in Groundbreaking of First Fisher House for Illinois Raising Over 3.5 Million
Wholesaler's Effort Helps Raise $75,000 for Foundation
DMS Pharmaceutical- Emphasizing Personal Service
Distributor Chairs Drive to Fund Illinois Fisher Houses
DMS Pharmaceutical's Fund-Raising tournament Assists Military Families
"Fisher Houses are like Ronald McDonald houses for the military and veterans."

--Bill Anderson, Executive Vice President